If you're inspired by Netflix Series "FLINT TOWN" and would like to donate to help Flint Police, the FLINT POLICE FOUNDATION is the only organization officially linked to the Flint Police Department.
---
Donate Now For A Safer Flint
Fill out the form below to donate by Credit Card. CLICK HERE to donate using
Flint Police Foundation members work with
NC4
, creator of a state-of-the-art crime fighting systems alongside
Flint Police Dept.
officers.
The Flint Police Foundation will provide funding, beyond what is allocated by the city budget, to sustain and enhance the crime-fighting tools needed to keep the community safe.
WE NEED YOUR HELP!
Your Contribution Counts
The Flint Police Foundation provides the funding – beyond those allocated by the city budget – to sustain and enhance the department's crime-fighting tools needed to keep our community safe. Ultimately, having access to the proper tools and training keep both the public and police officers safe. Click here to learn more about Edo.
Needed Law Enforcement Items
• Critical Training Needs
• Personal protective crime fighting gear
• Tasers, Tear Gas and less lethal munitions
• Firearms Range Training Activities
• Additional radar units, police body cameras
Speakers Available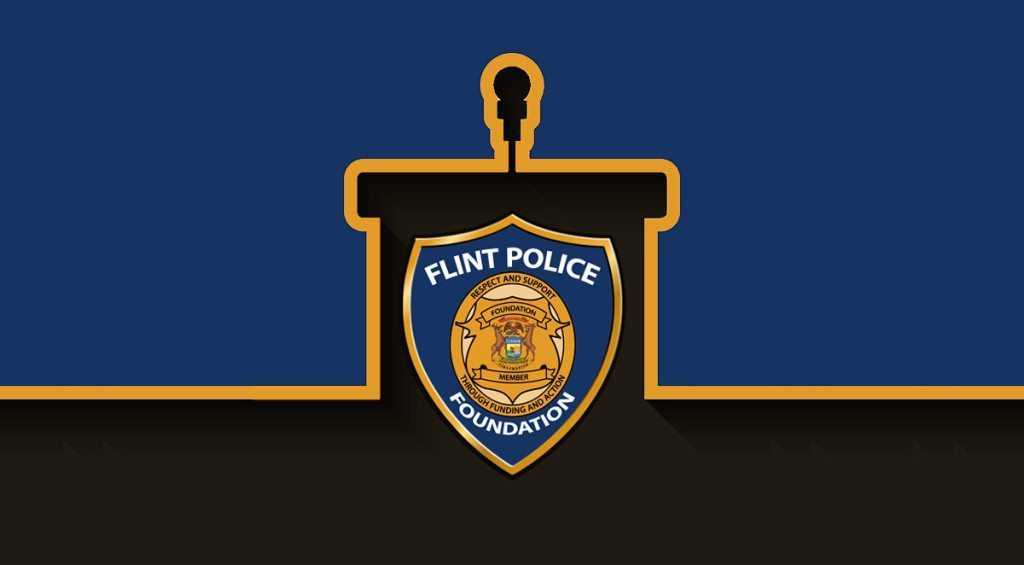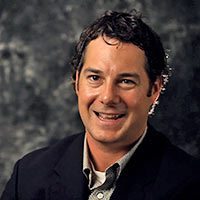 The Foundation Supports:
Messages From Flint Police Department Supporters

Thank you for all you do for my hometown.
— Lisa, St. Charles, MO

Donating as a former Michigan resident and watcher of the Netflix documentary. Hang tough.
— Terry, Lake Villa, IL

I can not imagine trying to do your job. Thank you for everything you all do to keep us safe and your bravery.
— Katarzyna, Flushing MI

Keep up the good work Flint PD. Although it may not look like it, there are MANY people that are beyond thankful for the work you put into the community.
— Sezay, Royal Oak, MI

Wish I could do more. Stay safe!
— Todd, Ludington, MI

Keep up the good work.
— Tony, Ridgehaven, South Australia

I am a MSU Medical Student in Flint for 2 years. The passion and the hard work of the Flint community is inspiring, and I appreciate all you do to help this community continue to improve and prosper.
— Lauren, Ann Arbor, MI

Love and support from Chicago. Good luck, be safe.
— Emily, Chicago, IL

Thank you for all that you do. I am a former resident of the Flint area and know how hard your job is. Keep up the good work, the people of Flint need you. Stay safe and may God bless you all.
— Tori, Lansing, MI

I pray for all of you everyday. The things you go through in this city, and treated so poorly. God Bless You!!
— Kristi, Clio, MI

Keep doing what you are doing.
— Chelsea, Leederville, WA

I watched Flint Town, I grew up not to far from Flint and have friends and family go to UofM Flint and Kettering. I know $10 is small but I hope it will help you protect the people of Flint.
— Julie, White Lake, MI

Be safe, I got your 6.
— Lonnie, Hugo, MN

I don't live in Flint but thank you for all you do!
— Vickie, Pontiac, MI

Thankful for your service to your community and our country.
— Allison, Fayetteville, AR

Stay strong and I believe in men and women of the police force.
— Jay, Houston, TX

Thank you Flint Police Department for all the hard work.
— Steven and Karen, Flint, MI

Just finished watching the documentary, hope this helps.
— Robert, Sterling Heights, MI

If each person in the the Great USA gave just $1 – the dedicated hard working FPD would have $326,766,748! Even half the population would make such a difference! It is a crying shame about the budget and water situation – I REALLY feel for and have the greatest admiration and respect for you guys, I hope you can hang in there! Much love, Irish Ita in the IK! 🙂 xx
— Ita, Tunbridge Wells, Kent, United Kingdom

God bless you all and keep you safe!
— Richard, Pleasant Lake, MI

Flint is my Hometown. Been away a long time but come back every year to visit. Saw the Netflix Doc. You guys and gals Rock. BZ. Best wishes.
— Don, Los Angeles, CA

God Blesss.
— Vicki, Clarkston, MI

Thank you for all that you do. My brother is a Michigan state trooper and words can't describe the respect I have for our law enforcement. Thank you again!
— Shelby, Rives Junction, MI

I'm lucky to live in a country where I leave my house unlocked, no one owns a gun, and the water is clean. Through Flint town I can see the residents of your city are not so lucky, and you the police force, are under huge pressure. I hope this contribution from NZ although small, can help somehow. Kia ora!
— Bobby, Waiheke Island, Auckland, New Zealand

Every little bit helps! Thank you for working so hard for your town!
— Christine, Denver, CO

Thank You All, for All that YOU do! And not giving up on your City! I pray for your safety. I hope Flint gets to see better days 🙏🏼
— Tara, Drexel Hill, PA

Tried to donate with cash today at the downtown station and the officer could not accept the donation. Great Netflix show and this nation owes the City of Flint the commitment to restore this department back to proper funding. I salute all the officers for going far and above what could be expected of anyone to handle!
— Robert, Lapeer, MI

You are trues Hero's, when my wife and I watch Flint Town it was hard to believe this was American. We are retired this is a small donation, will send more.
— Ray, Magnolia, NJ

Thank you for your tireless efforts to support your community. They are acknowledged and appreciated! ❤️
— Kristen, Richardson, TX

You all are doing an amazing job giving back to the city of Flint with pretty much no money. Hope this helps. Glad to see so many Black men and women and blue! Hoping for a Season 2 of Flint Town.
— Clark, Greenwood, IN

Thank you for all that you do!
— Brielle, Toms River, NJ

To the men and women of the Flint Police Department, Flint Town was a very moving document of the hard work and perseverance of the Police and Fire Departments of Flint. Mayor Karen Weaver, Chief of Police Timothy Johnson and the officers who were part of the series Flint Town and all the officers of the Flint Police Department are to be commended for their courage and for not giving up while facing overwhelming odds. I live in Australia in a middle class suburb. I know how quickly things can change if an economic downturn happens in a community. I was saddened to hear officers talk about good neighbourhoods turning to abandoned houses. I hope this small donation helps. It is my wish for you that the department can buy some new patrol cars. I wish you all the best luck in the world.
Kindest regards,
— Nicole, Virginia, Queensland, Australia

God Bless. Please keep fighting – we believe in our police.
— Ellen, Vienna, VA

I am a current resident of Flint. Thank you for all you do and I'm glad that this documentary has opened the eyes of many across the world.
— Morgan, Flint, MI

I was so inspired by the recent Netflix documentary. It was so eye opening!! It gives me hope knowing there are people like you all risking their lives everyday for a better and safer world. I hope that even my small donation helps in some way! Know that you are in our thoughts and prayers around the country. I hope that this documentary continues to serve as a positive spotlight on your task force and community. God Bless you all!!
— Carlton, Atlanta, GA
From one underfunded and neglected community to another. Thank you for all you do with what you have. From the South Bronx, with love,
— Maribel, Bronx, NY
#Flintproud Thank you for your hard work.
— Steve and Karin, Lennon, MI
A few meows for the CATT team. With love from CA
Mel, Marina del Rey, CA
Thank you for doing what you do.
— Troy, San Diego, CA
I'm not a huge fan of police… I'm a broke college student but I'm donating what I can. Goodluck!
— Kayla, Canton, MI
I know this isn't much, but every small amount counts. Prayers and blessings go out to those brave men and women who protect and serve their community.
— Ryan, Gladstone, MI
Go home safe tonight.
— Noel, Los Angeles, CA
I loved the documentary and hate that this is happening in my country. Officers Urquhart and Officer Watson especially struck a chord with me – they are the epitome of public servants.
— Michelle, Flower Mound, TX
Stay Safe Brothers
— Robert, Taylor, MI
Want to send you guys some love. I am inspired by the compassion, the commitment to making the community better and most of all the will to care for and understand the people you are sworn to protect. The empathy I saw watching the series filled me and my family with hope. In these times that means a lot. Thank you!
— Cori, Irvine, CA
You guys are amazing. Thank you for everything you do in making a difference!
— Nina, Lansing, MI
You are protecting my aunt and uncle in Flint, and so thank you for all that you do there.
— Christopher, Newport News, VA
Keep fighting the good fight!!
— Katharine, Novato, CA
Watching the Netflix gave me a new perspective on what it's like to be a police officer in the US. I lived in Oklahoma for about a year, and my wife's American, so I have some connection to the US. Just wanted to help you guys out, it's nothing but a god damn shame that a police force has to work under those kind of circumstances. Styrkekramar från Sverige! Kör hårt!
— Simon, Lulea, Sweden
I hope this helps your cause, stay tough, god bless!
— David, Bay City, MI
Saw the documentary series, so impressed with your amazing work and continuing to stay there to protect the citizens of Flint. You all deserve much more than we can give. Thank you.
— Stacey, Frisco, CO
Thank you for your Dedocation and hard work. the series was phenomal and we appreciated the unscripted raw emotions. God bless you all.
— Mark and Nicole, Fairfax, VA
God Bless Flint!!!! I just watched Flint Town and am so moved by the heart you have for your citizens. I hope you will continue to receive the support you need!
— Blake, San Diego, CA
After watching 'Flint Town' on Netflix, I am devastated to see the affects on the Flint PD and FD. It is clear that the officers in Flint are due more then just a 'thank you' note or appraisal from any individual, and although I can only provide a very small donation, I can truly show my up-most respect for the men and women serving the city of Flint. Despite low wages, understaffing and a town burning itself out from both ends, these men and women go out each and every day to support and protect the citizens, putting their lives on the line and providing everything they can, all to uphold and honour the badge they wear on their arms.
Of course, you are aware of this and I can only hope this is being made more clear to the administration controlling the budgets for the relative services across the City. Their ignorance is upsetting to see, and stripping your department of even more budgetary requirements its truly disheartening. In fact, I am disgusted at how they have acted, without making the slightest effort to establish what the officers do day in and day out. If you can pass this message on, I really hope you do, so they are made more aware that the disappointment they have caused has spread far further than the city of Flint.
I honestly cannot say enough how much I respect the men and women serving your city, and hope and pray that you manage to pull the city of Flint back together in the future. You are all, reserves included, inspirational individuals and I truly hope you guys get what you deserve. Never forget what you have put on hold to serve, and remind yourselves each day that you are incredible and great people, and I mean that from the bottom of my heart.
From Surrey in England, just outside of London, I thank you guys for your continuing service and support for the citizens, and wish you all very, very well.
My best wishes and kindest regards,
— Charles, Surbiton, Surrey, United Kingdom

I watched the Netflix documentary and just wanted to help. Please get Lewis some more firearms training lol. Stay strong Flint PD.
— Jeff, Brentwood, NH

Just finished Flint Town–Chief Johnson and his team are inspirational. The harmony singing at the end was as good as it gets. Thanks for all you do and stay tough.
— Doug and Donna, Philadelphia, PA

Law enforcement and first responders should never lack resources in our country – but here we are. From our family here in Virginia, sending thoughts and well wishes – be safe out there!
— Mark, Lorton, VA

I watched Flint Town and you all deserve a RAISE.
— Jonlyn, Brooklyn, NY

To the flint police Chief. You have my respect and I hope one day I can make an impact on my community the with the passion attitude you have. To the police in the department. From a future sister in blue you have inspired me even more to chase my goals and serve my community what you do is a thankless job you guys are true American heroes and will always have my respect on every level. Keep fighting the good fight and all evil even in politics will soon far.
— Micaela, Manchester, NH

I grew up in Flushing and now reside in Silicon Valley. I've been spreading the news of your documentary far and wide. Keep up the great work! Proud to support you guys!
— Molly, Morgan Hill, CA

I applaud all of you for the tough job you have with understaffing, a water crisis, and lack of funds. You are truly individuals to look up to and admire and I do. Thank you again for all you do.
— Gracy, Leander, TX

It's not much, but I've watched the series twice now and it is unbelievable the struggle you all have to face. Here's hoping for a snowball effect with the donations. You all stay safe.
— Kevin and Jessica, Southgate, MI

Your hard work does not go unnoticed!! Sorry I couldn't donate much but just know, each and everyone of you are in my prayers and will always have my support. I support blue lives!! You deserve the proper equipment to stay safe and keep flint safe!!
— Karmen, Ortonville, MI

You guys are amazing to keep doing what you do & staying diligent to your home town! Keep fighting the good fight! We're rooting for you!!
— Emily, Las Vegas, NV

I love you guys (and gals)! Your courage to be honest, and your dignity under pressure impresses me greatly. I am so proud of you all!!
— Clint, Burbank, CA

Stay Safe!
— Armando, Worcester, MA

Thank you for what you do for your community. Please know that people do care about the men and women of your department. Be safe.
— Susan, Tacoma, WA

May Gods grace be with you all.
— Shawn, Spencer, IN

Our family believes in all of you ♥️
— Angela, San Jose, CA

Hang in there <3 I hope that the living conditions improve vastly for Flint! Sending love from Canada. — Christine, Ontario, Canada

May God keep you all safe. Thank you for not giving up on Flint.
— Meredith, Grand Blanc, MI

Wish it could be more Was born and raised in Flint from 1951-1972.
— Elizabeth, Milford, MI

Keep up the good work!
— Faren, Howell, MI

Very proud of your department and the example you all set for the community. God bless.
— Dillon, Thompsons Station, TN

Thank you for your service!
— Mike & Patti, Flint, MI

Be safe and strengh my blue brothers.
— Cristobal, San Juan, Puerto Rico

In memory of my neighbour, Mr. Ralph Bull, who passed away recently and whose son was a police officer. And, in honour of all members of Flint PD, but especially those serving, retired, and deceased police officers who suffer (suffered) from PTSD. You're not forsaken and never forgotten. Fraternally, Cpl. Paula Hanson, husband Mike Stokes, and daughter Alem (Woodstock Police Force, New Brunswick, CANADA)
— Paula, Northampton, New Brunswick, Canada

Such an inspiring group of people battling through obstacles both internal and external. I hope that your town can rally together and you can get the support you truly deserve!
— Rachel, Elkhorn, NE

Congratulations!
— Karen & Max, Southfield, MI

I do respect officers of the Flint police department. I always believe justice. Please be safe all of the members and hope the town will be safer and peaceful.
— Mai, Ebina City, Kanagawa Prefecture, Japan

I watched Netflix Flint Town, it was hard to believe this was a town in the U.S. Don't give up.
— Ray, Magnolia, NJ

God bless you, from one Law Enforcement family to another.
— Officer Blake, Fairfield, CA

Thank you for all that you do Flint Police Department. I have only been to Flint a few times in my life, and I would honestly love to work there as a police officer. The police chief is a great guy who leads a great team of police officers. You all should be very proud keeping your heads up in a time of crisis. Hopefully when I complete a police academy sometime soon hopefully I can work for the City of flint. Thanks again Flint Police I appreciate each and everyone of you!!! Also, great job on Flint Town I loved it!!!
— Shawn, Fenton, MI

I know this is small and I wish I could give more, but this is the best I can do for now and thanks for the hard work I've seen the officers do.
— Jahman, Flint, MI

I am a retired Northglenn, Colorado Police Officer. I just watched Flint Town, and my heart went out to the department. Keep the FAITH and STAY THE COURSE.
— David, Bailey, CO

Had 2 family members served in NYPD, my prayers go out to your Department. God bless.
— Migdalia, Kissimmee, FL

Here's a small but hopefully helpful donation. You all deserve every penny that you get. Keep up the good work.
— Jennie, Bromma, Stockholm, Sweden

Thank you all for sharing your story. Keep your heads up and move forward. Sending love and respect from St. Louis Metro.
— Shawn, O'Fallon, IL

Keep up the good work!
— Patricia, Brighton, MI

On your hardest days, know that there are people far and away cheering you on, praying for your safety and victory to a safer, happier and healthier community. I have the utmost respect for each of you in blue.
— Allison, South Portland, ME

Stay safe officers! You do the blue proud!
— Susan, Snoqualmie, WA

Sending prayers for a better future and hope, for a city to come together and truely start to rebuild.
— Jared, Moorooka, Queensland, Australia

We pray for your department often. God bless you all.
— Melissa, Reading, PA

I wish I could give more….. my husband is a Municipal employee and I am a stay home mom. We are a family of 5 just outside of Gary, IN… about 20 minutes away, but a WORLD away in terms of geo-politics and demographics. Your struggles resignated with me and made me think so much harder about what is going on in my own backyard. Please don't give up the fight.
— Adam and Kara, Crown Point, IN

I was moved by the documentary and commend the officers who put their professional and personal lives on display in an effort to raise awareness for the citizens of Flint. I wish I could take the time to personally volunteer but for now a monetary donation is the best I can do. Keeping the officers of Flint (and this nation) in my thoughts and prayers!
— Micah, San Diego, CA

Thank you for your service! I'd like to have dinner catered for each of your shifts as a very small token of my appreciation. Prayers for all of you!
— Rich, Highlands Ranch, CO

I watched the documentary. I don't know how religious you are, but just know that in Christ when one of us suffers we all suffer. I hope this can help you to keep your city safe and provide Flint with the Service and Protection it deserves.
— Lester, Lansdale, PA